The latest generation of fuel cell vehicles reaches distances as they are known from standard diesel logistics. In this way, existing and already optimized routes can continue to be used - just as zero emission logistics.
Time is money! Fast refueling not only ensures delivery dates, but also reduces the infrastructure. Standardized 350 bar or, in the future, 700 bar heavy duty pumps ensure refueling times of less than 15 minutes and thus adapt to the existing logistics.
The drive train of a hydrogen truck has a comparable weight to a conventional diesel truck. Therefore, when changing, you can work with the usual charging parameters. There is a significant weight advantage compared to battery-powered trucks.
Fuel cell vehicles do not cause climate-damaging emissions - no CO2, no NOX - just water.
In addition, the drive is practically noiseless, which also helps to relieve villages and cities.
As individual as your requirements - talk to us! Our vehicle partners offer a wide variety for many purposes.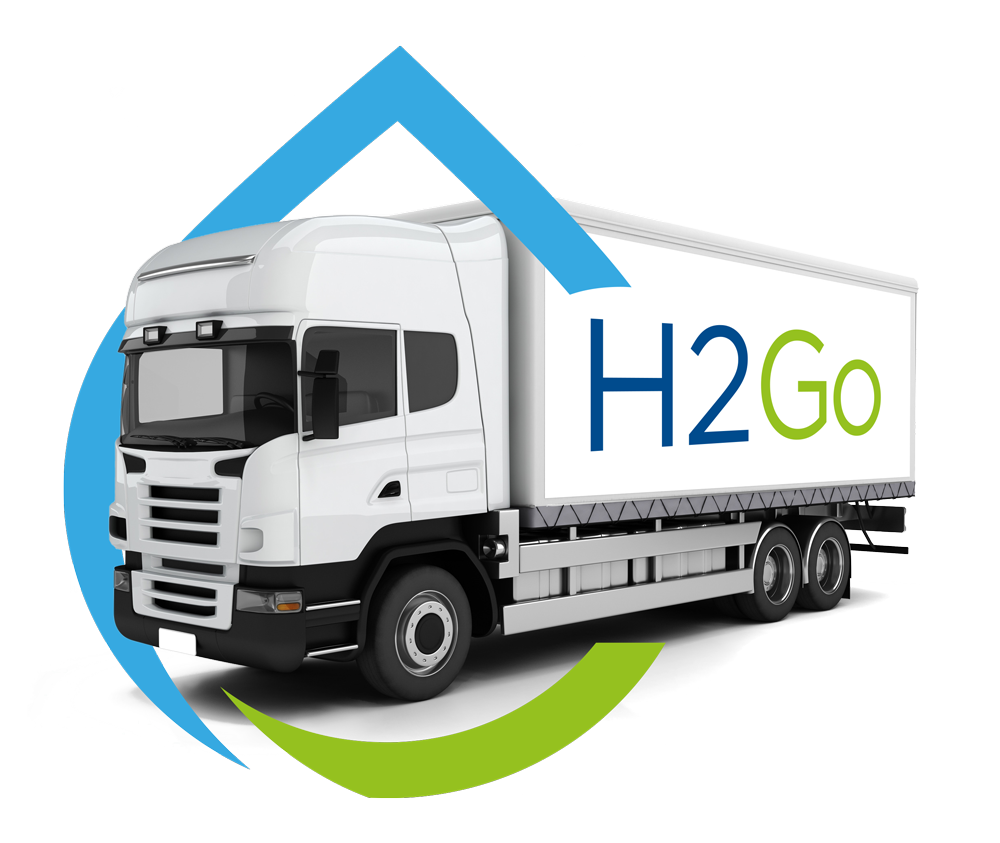 All-Inclusive
Concentrate on what you do best!
We take care of zero emissions.
Powerful from the vehicle to the fuel with the right infrastructure to individual services.